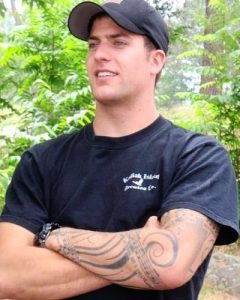 Annette J. Spehar, mom of Nic
"There are no words for me to describe what it is like to hear the words that your child is no longer.  There are no words  to describe what it feels like to have to get out of bed day after day feeling like you have gone through an amputation.  There are no words that will explain what it feels like to  live with a hole in your heart that will not go away.
"People may think that the saying 'time heals all wounds' applies to grief, but it doesn't.  Every day that passes is just another day without my son.  The grief does not   get better or easier – just different.  My heart aches for the return of my son.  My heart aches for my other children who have been robbed of growing old with their brother.   My heart aches for my husband who tries to hold us all together.
"The donations that go to 31Heroes help the family members left behind, but I believe it also holds up the men and women that are still here putting their lives on the line every day.  I know that active Navy SEALS have commented on how meaningful it is to see the families of the fallen being cared for because it gives them confidence that their loved ones will not be alone should they not return.  If our families are strengthened – our country is all that much stronger.
"I know we will see Nicholas again.  I believe that we are all headed to our eternal home and we will see his face again   and forever be united.  However, until that time comes we need to hold each other up and help absorb the pain.  The 31Heroes Project has been an organization that has kept the memory of my son and all the heroes that died on August 6, 2011, on the Extortion 17 Mission alive.  Our family has benefited from the emergency grants, wellness grants, and family grants.  31Heroes has helped our family absorb the pain and get some assistance to keep putting one foot in front of the other and live a life that honors our son – until we see him once again."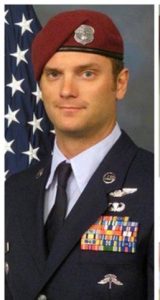 Sue Zerbe, Mom of Dan
"31Heroes has been there since the get-go after the loss of Dan.  One of the grants we received paid  for our family to have a weekend away. This trip allows our family to be together at a place where we would visit when Dan was young that now has a brick placed in his memory.
The funds raised through events and donations to 31Heroes has made a difference for my family and it is helpful to have an organization like this as our family tries to manage on."
Funding Veterans
The biggest thing I learned was to trust myself. That was something that has been extremely difficult over the years. Falling apart sucks LOL the upside is reaching out for help and support and receiving it has made a huge difference.  Being forced out of the military put a hurtin on me and hitting my rock bottom was actually what I needed to happen. I was in a dark place for many years it wasn't until I became vulnerable with my sh*t that my life began to change. Jimmy said to me"Nick, we're all broken". when we are in the perils of life we think our indiv idual problems are the worst. I understand we aren't supposed to compare our troubles however I am still on this earth because of the love and support I received from 31 Heroes and Valhallas Forge. Hearing that statement opened my eyes a bit more. How we handle our troubles makes the difference in the final outcome of the struggle. The first day I walked into Vahallas Forge John looked at me and said "you deserve to be here." The first time in a while I didnt second guess a genuine supportive statement. Getting a trip like this to work on myself is something I can't put into words. It's a magical experience and I love sharing this experience.
My bank account is staying in the positive as my business continues to grow. Another great thing about this trip was not to rehash my past but to find a solution to the problems I have or had. The solution was to trust myself again, start making my own decisions to move forward.
Only me can fix me but I couldn't have the Impact without the love and support of you.