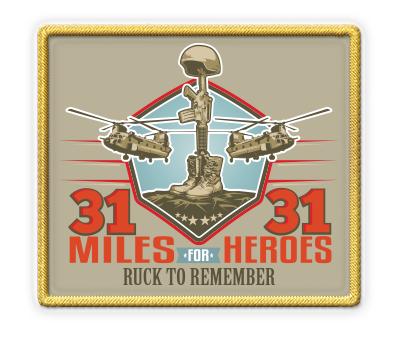 Registration Now Available for the August 6th Ruck!
Over $35K raised in 2016, aiming for $50K in 2016
Timeline
8:45pm – Participants must be at the Lincoln Memorial by 8:45am
9:00pm – Event start with opening remarks
9:15pm – Break into 3 smaller groups. From there each group will take off on a specific route, all of which cover the same ground. The only difference between the routes is the direction each one travels. You will see several monuments along the route as well as many areas you wouldn't see on a typical visit to our nation's capital. Periodically we will stop to read bios of each one of the heroes. These stops will coincide with rest/resupply stops as much as possible but not always so pack your ruck (backpack) with whatever you think you'll need to last you for 4-6 hours.
Helpful Tips
Take a cab to the start if possible. If you drive in there should be plenty of parking along Constitution Ave NW. The closest metro stop is the Arlington Cemetery which is less than a mile away and is also where the event ends. The Federal Triangle and Smithsonian stops are a little over a mile away from the start.
The following are items we suggest you have in your ruck:
Plenty of water (Example: 3 liter camelback)
Food/Snacks
First Aid Kit/Blister kit
Extra socks
Rain jacket. This is a rain or shine event so if the weather calls for rain bring a jacket.
Reflective belt/headlamp. We are rucking throughout the night so you want to be seen.
Power source for your phone. This event goes for no less than 12 hours and stops won't be long enough to charge your phone so you may want to bring a portable power supply.
Cash. Should you need to bow out for any reason you will need to call a cab and not all cabs take credit cards.
Optional two bricks. One brick to symbolize the loss of our heroes and the other to symbolize the burden carried by the families of the fallen. Again, this is optional. If you want to carry something other than bricks then bring whatever you like but again, this is optional.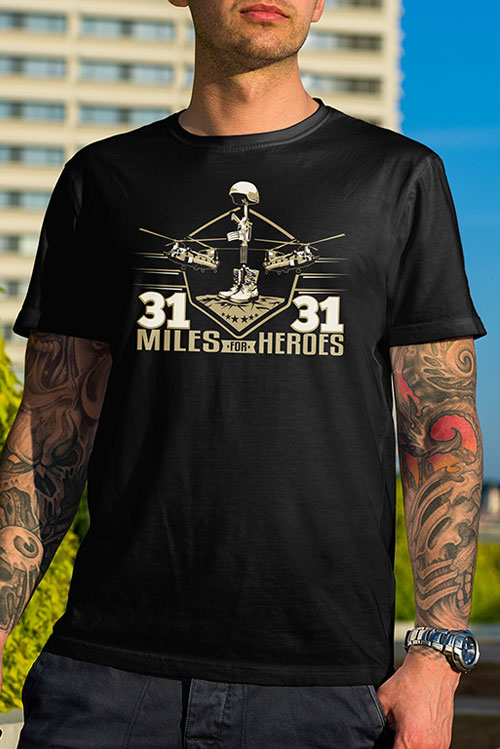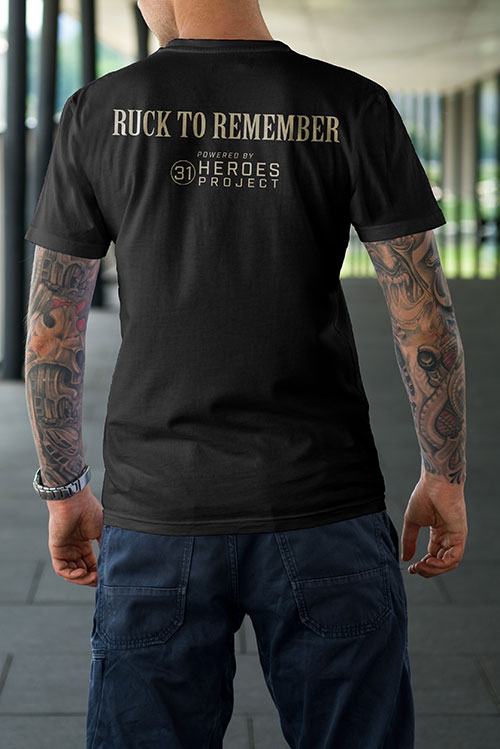 Contact Terry Ford at fordterry80@outlook.com or info@31heroes.com for any questions
About the Ruck
On August 6, 2011, a CH-47 Chinook helicopter was shot down by enemy fire in Afghanistan. This tragedy resulted in the deaths of 30 active duty military members and 1 military working dog, and left shocked and broken families in its wake. The event is considered the worst loss of life in a single incident during the Afghanistan Campaign.
To celebrate the incredible lives of these fallen heroes and support their families, 31Miles for 31Heroes – Washington DC, hosted by The 31Heroes Project, will take place on the night of August 1, 2015. The ruck will conclude Sunday morning in Arlington National Cemetery.
31Miles for 31Heroes is a 31 mile ruck through the night to honor the lives of the Heroes of Extortion 17. Participants will carry 2 bricks in their rucks, one to represent the lives of our fallen and the other to represent the burden carried by their families. Periodically, Ruckers stop to read the bios of these warriors and raise a drink (of water) to their memories. All funds raised will benefit The 31Heroes Project, a non-profit which serves to impact the lives of our nation's heroes and their families, while remembering the fallen.
Lincoln Memorial
Vietnam Veterans Memorial
Korean War Memorial
Constitution Gardens
Martin Luther King Jr. Memorial
DC War Memorial
Union Station
National Law Enforcement Officers Memorial
Franklin Delano Roosevelt Memorial
Thomas Jefferson Memorial
George Mason Memorial
World War II Memorial
Washington Monument
Capitol Building
Supreme Court
Library of Congress
The White House
Montrose Park
Georgetown
Theodore Roosevelt Island
US Marine Corps War Memorial
Arlington National Cemetery